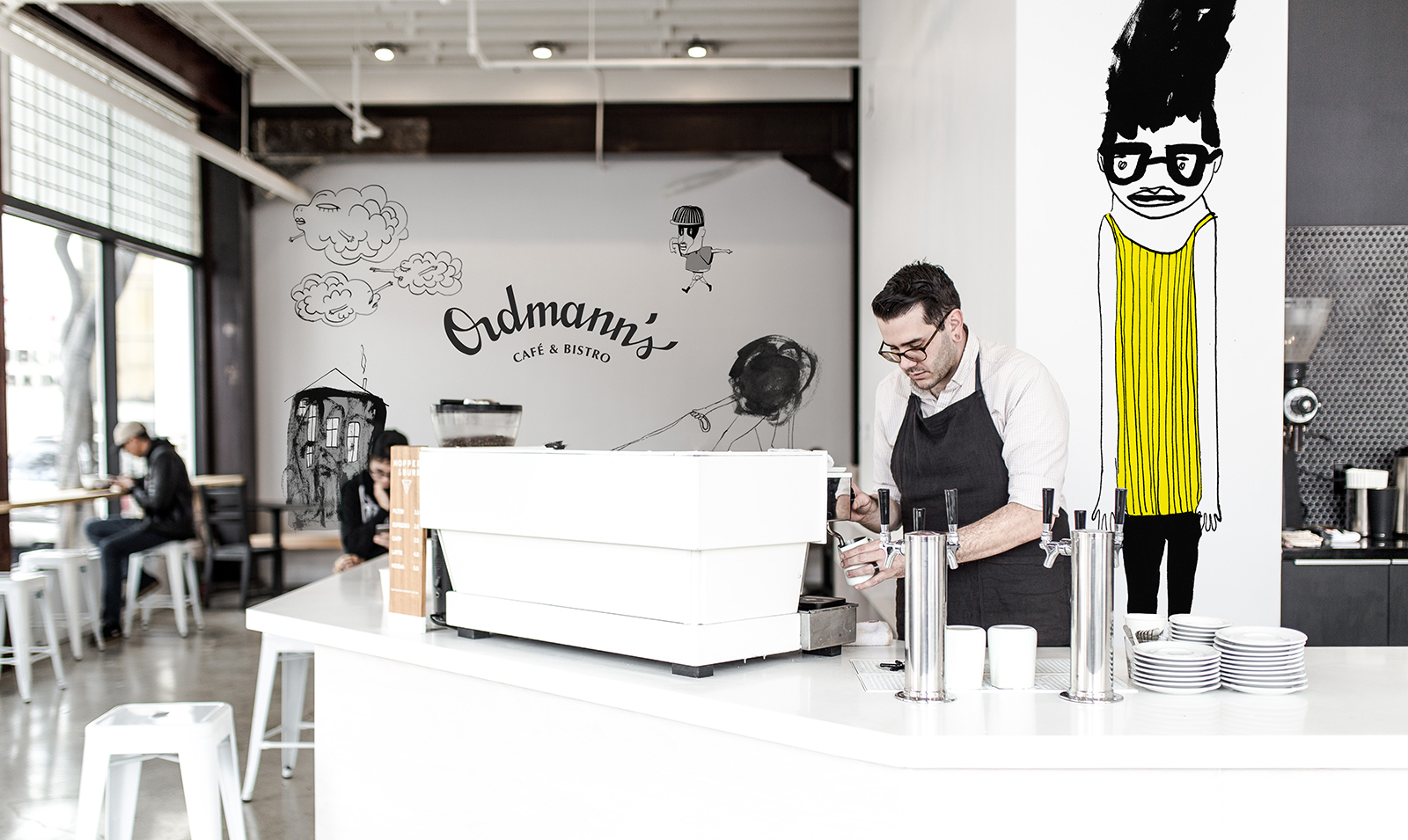 Illustration, Grafik & Lettering für Café Ordmann´s
Ein von Hand gezeichneter Schriftzug als Logo und Tuschezeichnungen, die jegliche Gemütszustände widerspiegeln, ergänzen die klare Designsprache des Cafés und spiegeln seine entspannte Atmosphäre wider. Eine der Illustrationen wurde auch in dem Magazin "Horst and Edeltraut" veröffentlicht.

Illustration, graphics & lettering for Café Ordmann's Hand-drawn lettering as a logo and ink drawings that reflect any state of mind, complement the café's clear design language and reflect its relaxed atmosphere. One of the illustrations was also published in the magazine "Horst and Edeltraut".